Baby Sunaina with her father Rajesh at King George Hospital on 24/10/2000, 2 days before her suspicious death
Sunaina's mother demonstrating outside King George Hospital, Ilford, Essex, UK, after baby Sunaina's death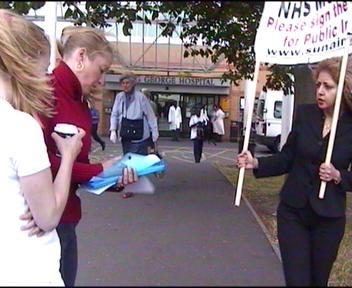 Baby Sunaina's mother demonstrating outside Great Ormond Street Hospital after her baby's suspicious death at King George Hospital on 26/10/2000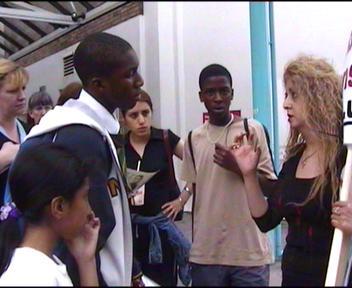 Doctors told parents Sunaina would never be able to sit...but she could sit up unaided at four and a half months...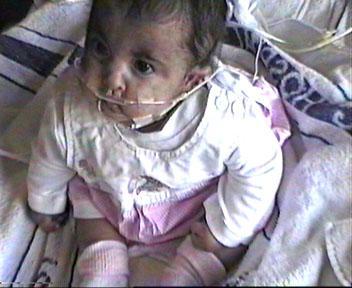 Baby Sunaina whilst being prescribed 170 times overdose of ranitidine
by doctors at King George Hospital, Ilford, Essex, UK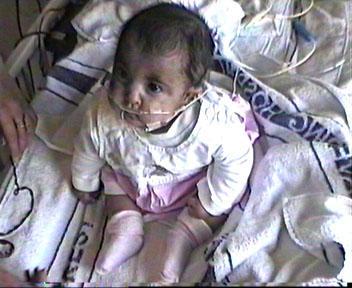 Sunaina's mother outside Houses of Parliament, London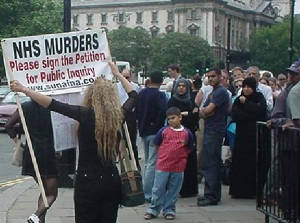 Outside Ilford Shopping Centre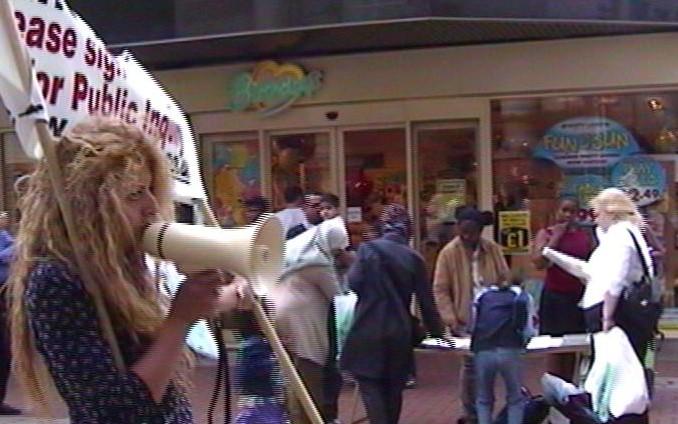 Outside National Health Service Headquartes at 79 Whitehall London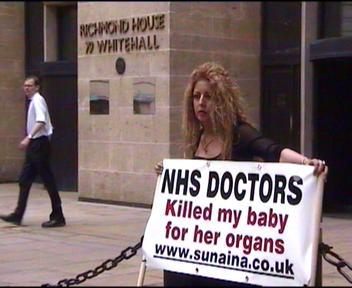 Ilford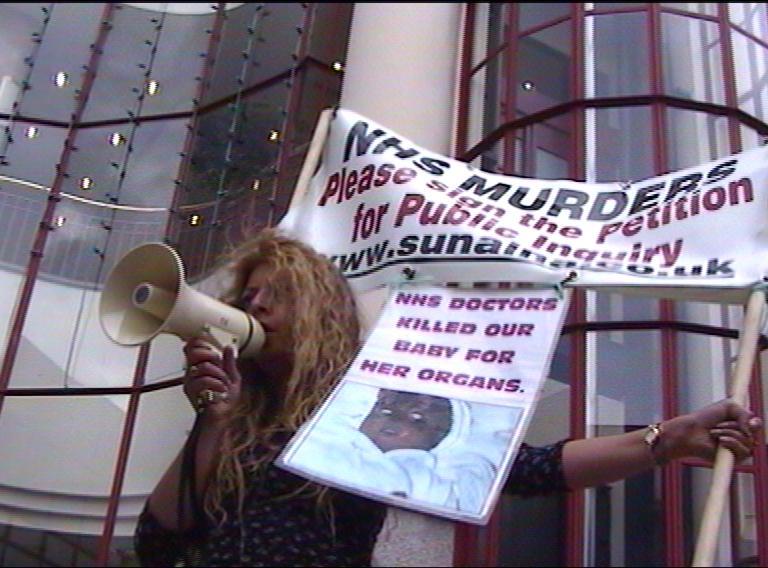 Needle mark on Sunaina's neck suggests foul play
marks on baby Sunaina's face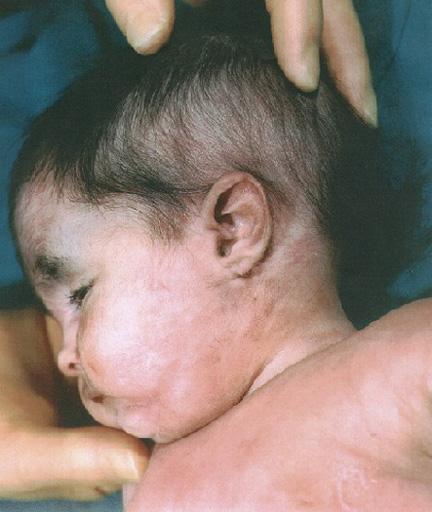 Boated stomach and bright red trunk suggests an unnatural death...milk was found in lungs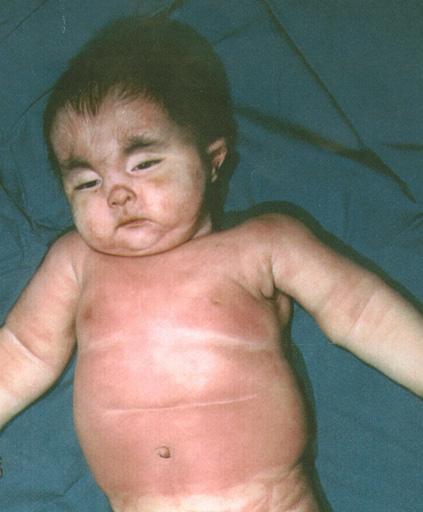 Bright red back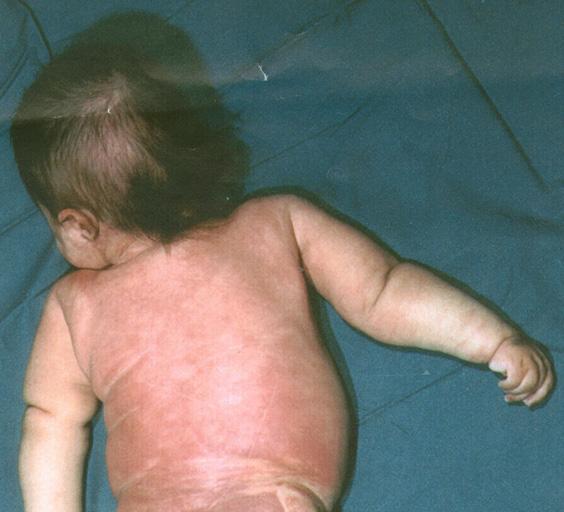 Sunaina's heart was enlarged due to 170 times drug overdose of ranitidine and because the required oxygen was disconnected despite parents' repeated requests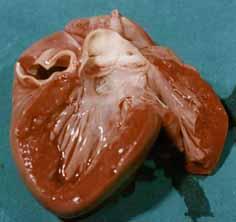 Evidence of an unnatural death?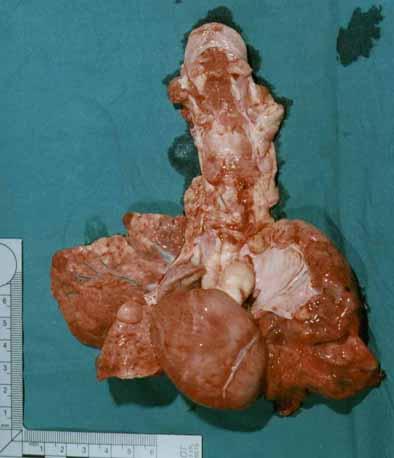 When Sadhana lifted Sunaina's eyelids on 31 Jan 2001, she found two balls of cotton wool in each eye sockets. The eyes are needed for vitreous toxicology. Where are they? Why was this test not done in the UK?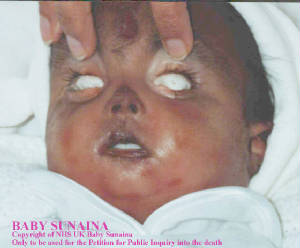 Pathologists described the eyes as "sunken" and "depressed" because they were no there?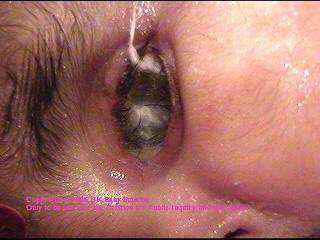 Evidence of organ removal, not for the purposes of determining the cause of death, but to tamper with the evidence of the drug overdoses and needle marks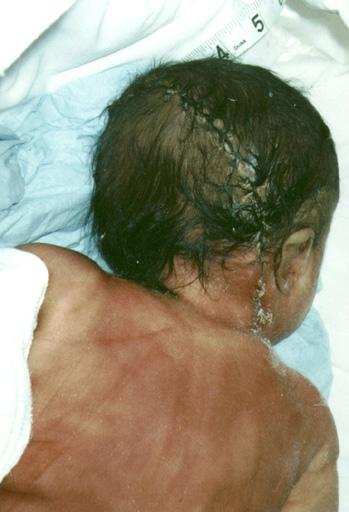 Evidence that the brain was removed, not for the purposes of determining the cause of death, but to hide the evidence of the deliberate drug overdoses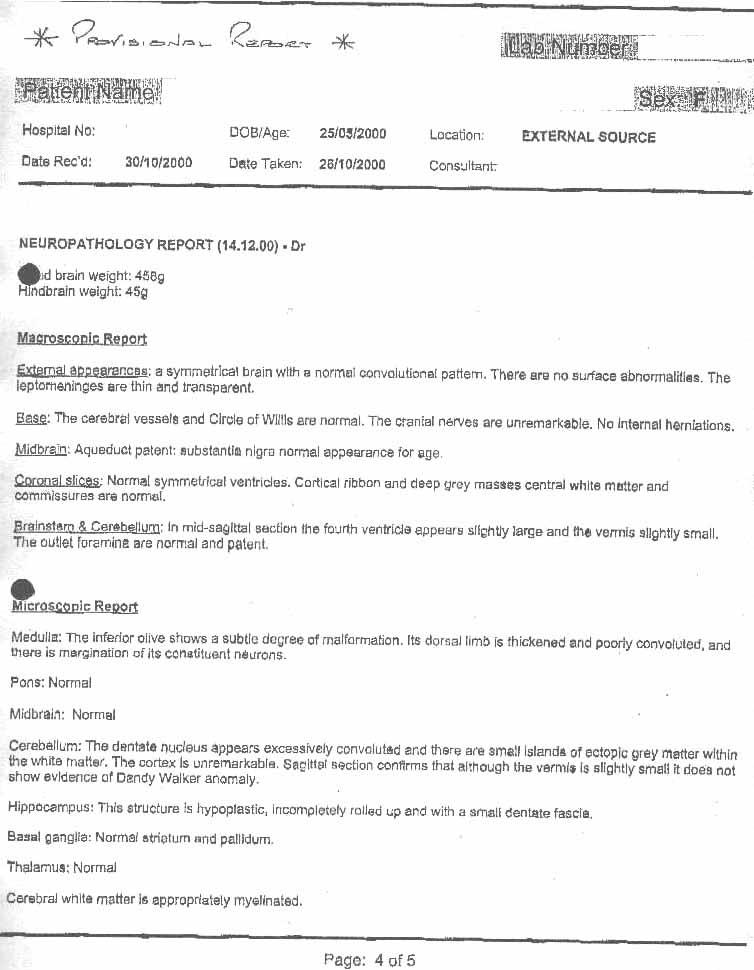 This skin biopsy was taken whilst Sunaina was still alive, minutes before her sudden death. The Coroner and pathologists failed to investigate why doctors took this tissue from the baby just before Sunaina's sudden and suspicious death, where is the tissue, and what were the results. The baby was found with six needle marks, three on each hand. The shock of so many punctures on a tiny baby is enough to cause sudden death, especially after the drug overdoses and lethal potassiun chloride injections and the oxygen deprivation. Yet the UK Coroner and pathologists claim baby Sunaina died of natural causes.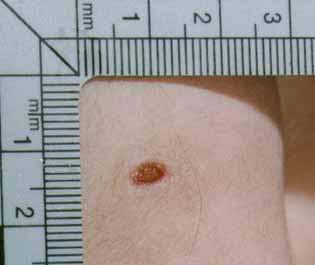 The post mortem report confirms "date taken" as the date the organs and tissue samples were taken as being 26.10.2000, the same day as the death, yet the post-mortem date is 30.10.2000, four days later. The Coroner instructed the post-mortem on frozen tissues. The body remained at the hospital where the death occured even though allegations that doctors at that hospital killed the baby were made to the Coroner and POlice.

Baby Sunaina's blood oxygen level had fallen from 57% to 37% after 170 times ranitidine overdoses at the UK hospital. The effects of this are evident on the heart and lungs, yet the Coroner and pathologists claim Sunaina died of natural causes.